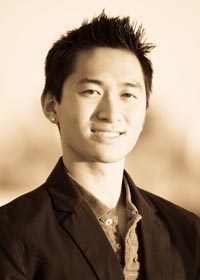 Hi, my name is Yu Jiang (YJ) Tham and I've been taking pictures for as long as I can remember. My goal is to produce the best images possible for every one of my clients because photography is my passion. I shoot with a photojournalistic style for most events, but I am always flexible and easy to work with.
A few of my accomplishments include receiving the 1st place Society of Professional Journalists' Mark of Excellence Award and winning the 2nd place award for photo illustration from the California College Media Arts Association. Additionally, I was one of 12 people from around the country to win the North American Nature Photography award where I was then sent to Albuqerque, NM to take workshops with top photographers in their respective fields. I have also done a number of photography jobs including shooting and editing photos for UCLA Recreation, UCLA Marketing, The Daily Bruin campus newspaper, and various product and stock photography companies.
I started getting into event photography and eventually into weddings after shooting numerous events with clubs. I found that I really enjoyed it and it made me happy when people liked my photos. Every time I'm at a wedding, I absolutely have a blast photographing it! Knowing this, I'm confident that you will enjoy the photos of your very special day.